Introducing BOSS LASER Services ⚡ Now at Advance Reprographics!










🆕 Hours: Monday–Friday 7:00 AM–5:00 PM ☎️ 619-297-7734 • 2102 Hancock St., San Diego, CA 92110📍Map
---
---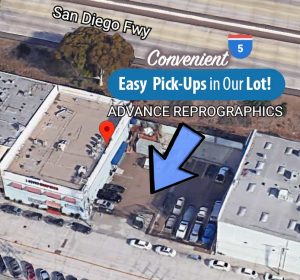 🚗 Easy in-car Pick-Ups
🆕 Touch-Free Deliveries
💬 Chat Us Your Order (bottom right)
☎️ Call in Your Order Now 619-297-7734
---
Print on Anything.
In 1963, Advance Reprographics was founded by Larry Kosta Sr. in San Diego, CA. For over 50 years our team of design and print professionals have been a recognized staple of professional communities throughout San Diego. Our job is to make you look good at your job. There is no order too big or too small. We are here for you.
---
Customer Service Comes First.
We take pride in our customer service. For over 60 years, we've offered quick & efficient printing quotes for a hassle-free & convenient ordering. Drop us a line, and we'll give you an idea of how much a printing job would cost. Submit your specs now, and our staff will help you with everything you need to fulfill your price and order.
---
We're Hiring.Apply Online Today ➤
*Experience Required