EASY PICK-UP, DELIVERY, AND RUSH SERVICES ➵
Mount your image on sturdy Foam Core, Gator Board or PVC – Advance Repro offers affordable high-quality Foam Core Printing.
Foam Core • Gator Board • Coroplast • & More
---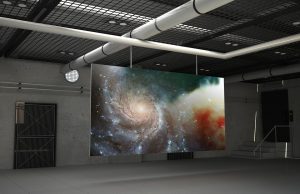 Low-Prices + High-Quality Prints. Foam core printing is ideal for mounting full-color imagery, infographics, and presentations meetings. Therefore, our Foam Core, Gator Board or PVC printing is designed to prevent bowing and warping, and our easy local pick-up or delivery offers damage-free results. We can provide you with almost any size image, or even divide an image into a grid of several sections.
Foam core prints can make a fun gift for personal photos. We can ship your mounted prints anywhere you desire. Our printing fits any budget with our affordable prices and value.
Whether you are looking for foam core prints, unique custom printing, brochures, business cards, or postcards for your business, we want to help you shine and empower you to do what you do best. We are a passionate and knowledgeable group of design and printing experts. We strive to exceed expectations with our technical expertise to produce the highest quality printed pieces and deliver it faster than expected at wholesale prices.