EASY PICK-UP, DELIVERY, AND RUSH SERVICES ➵
Our laminating services turn flimsy paper into a strong and reusable material that can take tough daily use.
---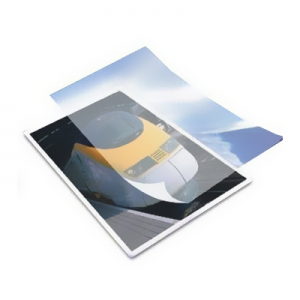 Laminate work or classroom schedules
POS lamination
Reusable badges
Reuse paper like instruction sheets and laminated posters, resulting in environmentally green results for your company. Cover your documents with our lamination services to protect and save on the cost of reprinting, while looking good as well.
San Diego – Laminating Services are available in a variety of thicknesses + sizes. We offer laminated business cards and passes, while also delivering the highest quality. Get started with a free quote now.
Whether you are looking for laminating, brochure printing, unique custom printing, brochures, business cards, or postcards for your business, we want to help you shine. We are a passionate and knowledgeable group of design and printing experts. We strive to exceed expectations with our technical expertise to produce the highest quality printed pieces and deliver it faster than expected at wholesale prices.