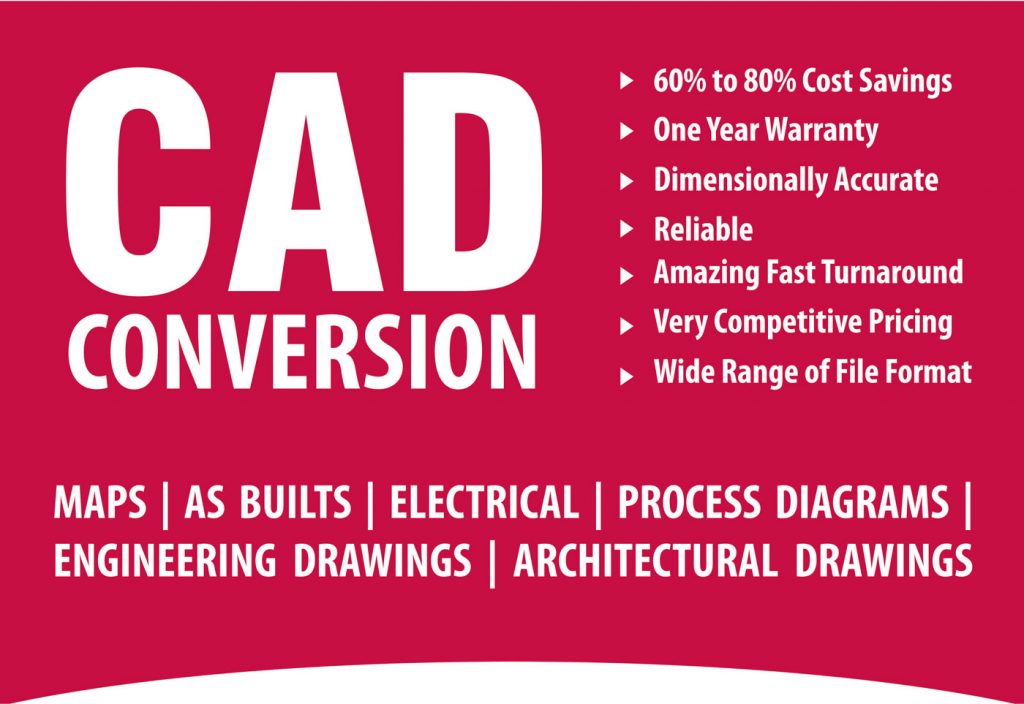 What is CAD Conversion?
The AutoCAD (Computer Aided Design) or CADD (Computer Aided Design and Drafting) conversion process is used to convert existing legacy drawings (hard copies/ blueprints) into electronic formats. There are several types of such drawings:
Civil Drawings
Mechanical Drawings
Electrical Drawings
Architectural Drawings
P&ID Drawings
Contour Maps
Site Plans
AutoCAD conversion services convert hard copies into a digital format which makes archiving, retrieving, copying, editing and sharing the documents easy and quick.
Disadvantages of Legacy Blueprint
Paper drawings are subjected to wear and tear and fade away with time
Involve large space, storage and maintenance costs
Difficult to access, retrieve, or share
Cannot be edited/changed
Advantages of CAD Conversion
Digitized files can be centrally stored & indexed for easy retrieval across the organization without any storage cost
CAD files are accurate in dimension and have separate layers for different elements
Converted files can be password protected and have authorized access
Easy to edit/modify for renovation change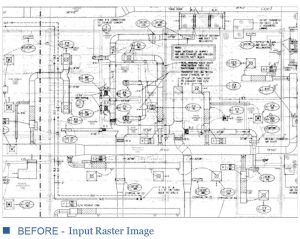 ⬇ ⬇ ⬇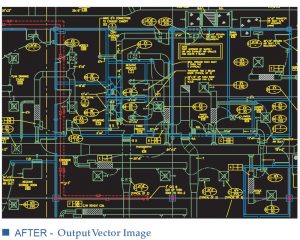 Find Out More
---
Why Convert?
Convenience
Easy editing for modifications and alterations.
Easy Storage & Retrieval.
Easy handling due to reduced file size.
No more threat to drawings by fire, theft, mishandling and environmental degradation.
Cost Savings
There is significant saving due to reduced storage space requirements.
No more costly scanning or manual charges.
Excellent Presentation
Remodeling becomes easy in digital space.
The presentation is superb with all similar elements, organized into layers with color coding.
Entities can be easily represented as symbols, blocks and can also be linked to databases.
Affordable and Fast
Value for money – very affordable rates.
Excellent Turnaround – Next day for Rush jobs.
Conversion to various formats like Autocad, Microstation, dxf, etc.
Convert Your Project Today
---

Get Started Now ➵
We offer quick & efficient printing quotes for a hassle-free & convenient ordering process.
Drop us a line, and we'll give you an idea how much a printing job would cost.
Submit your specs now, and our staff will help you with everything you need to fulfill your price and order.