Professional Quality Custom Label Printing ➵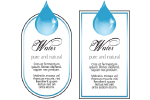 What would the world be like without labels? We can't imagine! It would be difficult to tell the difference between beverages and household cleaners, iPhones and Androids, designer brands and cheaper generics! The truth is, label printing plays a vital role in our daily lives by helping us quickly understand, evaluate and place value on the world around us. Your customers know this. In fact, a product label is often the one and only thing that a consumer takes into consideration before making their purchase.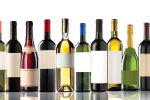 So, if a label is this important, shouldn't you make sure that you have a great one? We think so, and we're here to help!
Contact Us Today for a Free Custom Quote!